marula
30

May 13th, 2006 + 9:05 PM
·

marula
39

March 11th, 2006 + 12:03 PM
·

marula
1

June 29th, 2005 + 11:06 AM
·

marula
Hey, am I supposed to able to see all the other song averages when I vote for them?
And, when I upload a picture it doesn't show up as my pic beside my name on the site and its always set at default.
That's it guys, a very large thanx for helpin me out.
19

June 29th, 2005 + 4:06 AM
·

marula
-Remote- is our second song up here at bandamp. It's the first original we recorded as MARULA, and you'll see it again alongside -Deep Instruments- on the debut album: Marula. And on our official website which will up and running this week!
www.marula.ca
Thanx for listening!
5

June 23rd, 2005 + 1:06 PM
·

marula
Hey, guys I got your email concerning the IP address and I replied to you right away. I just want to make sure that you received my message seeing as I have not heard back from you. Please try and reply soon, I am very eager to continue my particpation in the bandamp music community.
Thank you,

hope to hear from you soon,

adam
Alias:
marula
Status: Offline
Threads:
9
Posts:
26
Songs:
4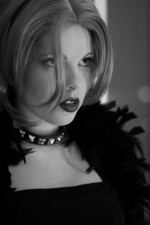 Joined: June 01st, 2005
Last login: July 18th, 2006
My Messengers
| | |
| --- | --- |
| AIM: | n/a |
| ICQ: | n/a |
| Skype: | n/a |